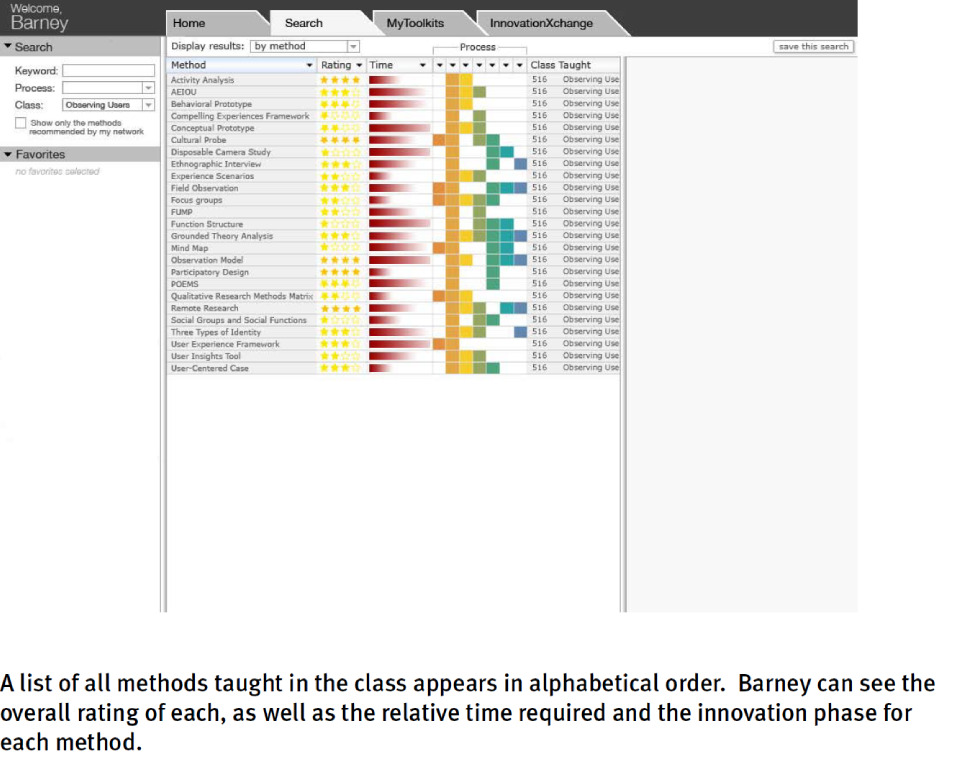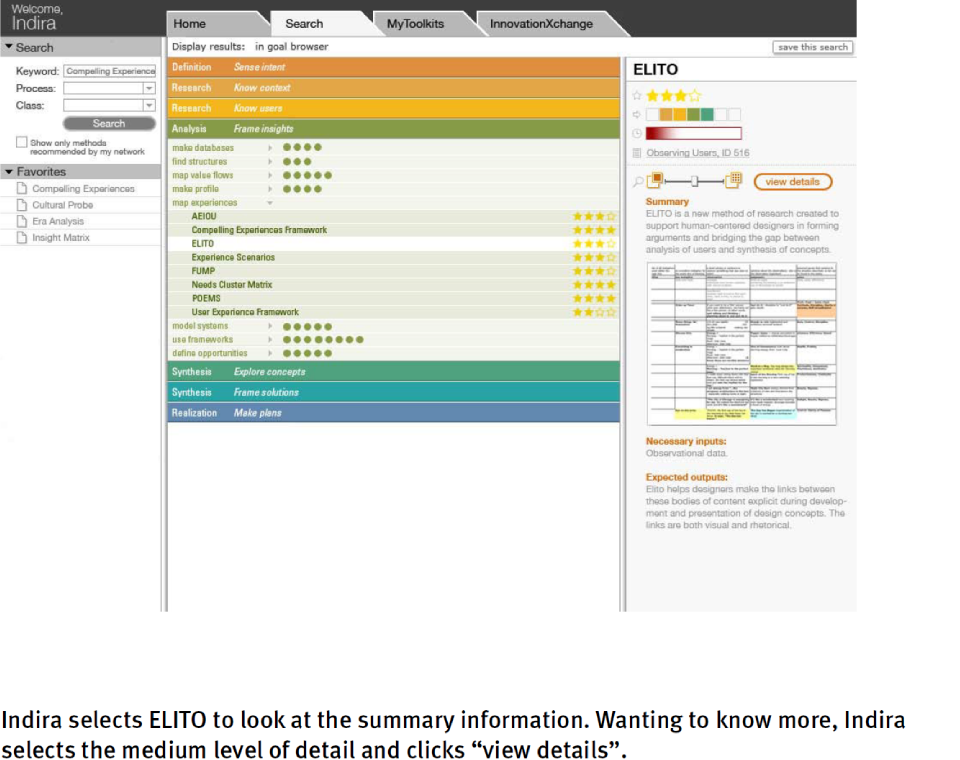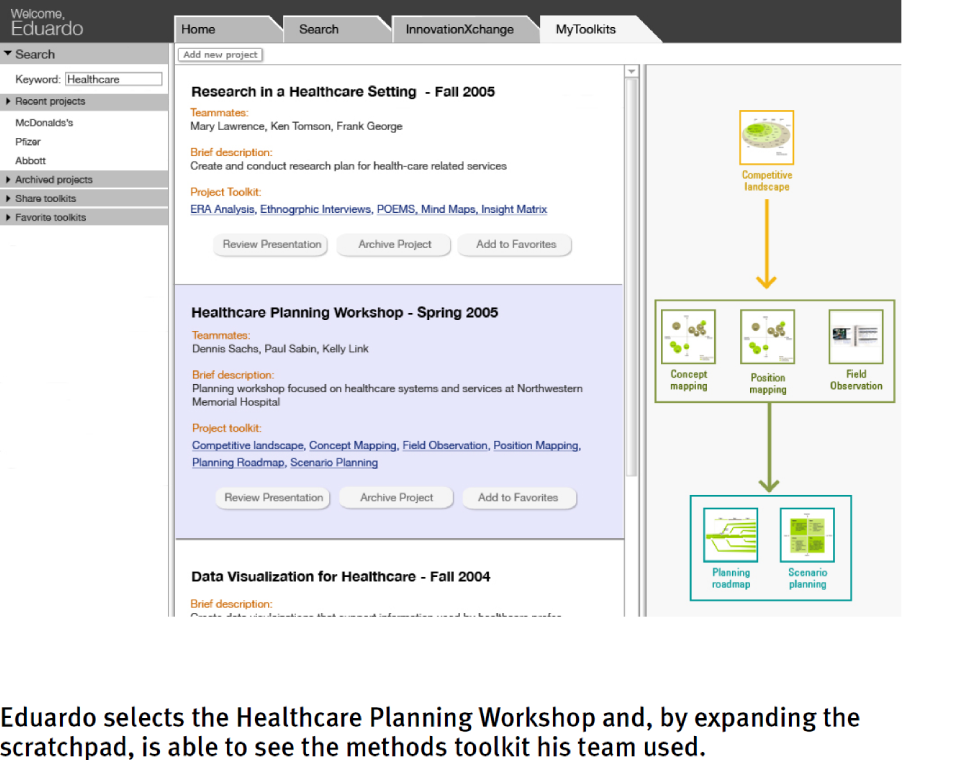 Design Methods Visualization Tool
Can we design information to improve usage of rich information sources such as Wiki, case studies and a repository of innovation methods?
How can Data Visualization help in creating more user-friendly systems?
Team project at the Institute of Design, used in-person interview, video & photo observation.
A poster was created to present findings using InDesign and CS4.