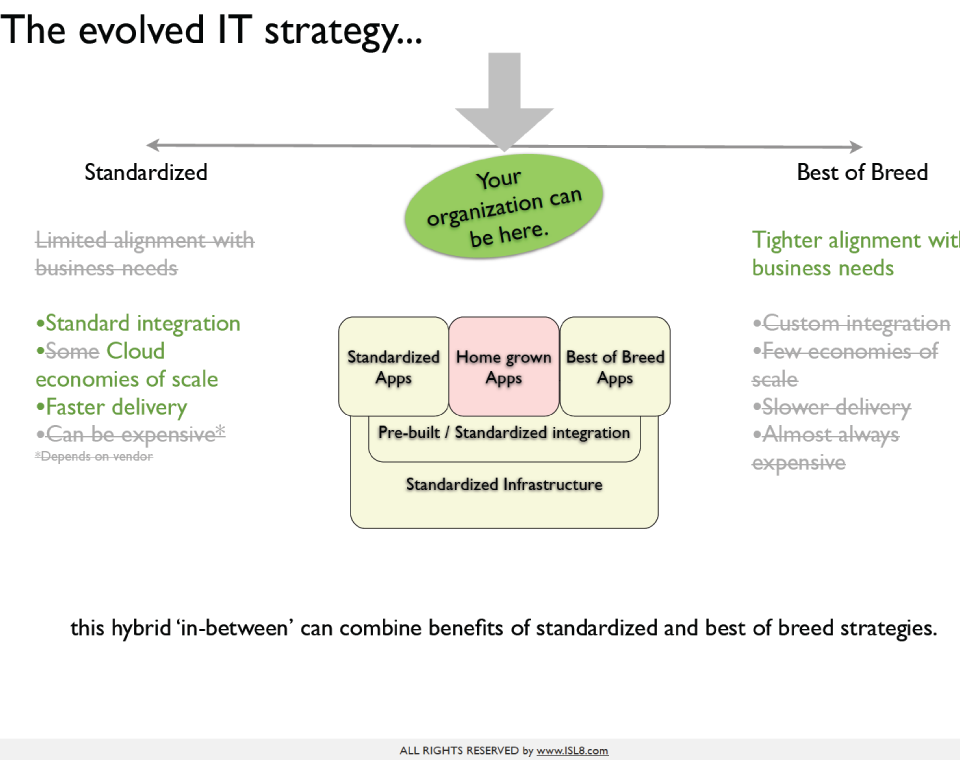 Application Portfolio Rationalization Management (APRM)
How does an Enterprise determine what technologies are worth investing in, and which applications should be divested off.
APRM is an objective process to assess business and technology value of enterprise apps, and connecting it to their TCO.
This initiative was used to drive IT strategy and decisions such as 'best of breed' vs. 'standardized', 'on-premises' vs. 'cloud computing' etc.

Team assignment, utilized TCO Analysis, business & technical value measurements, technology options assessment and strategic planning.